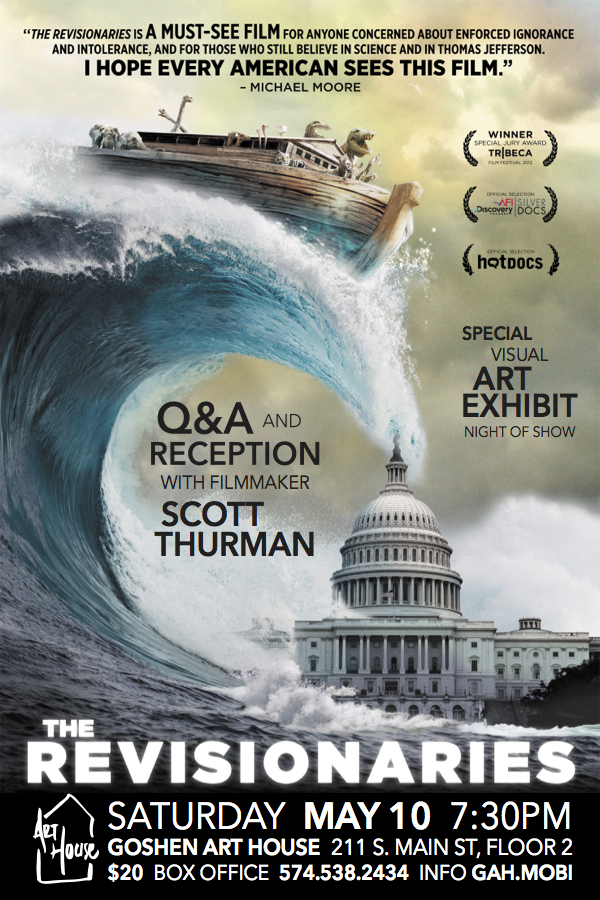 The Revisionaries (2012, Scott Thurman).  The theory of evolution and a re-write of American history are caught in the crosshairs when an unabashed Creationist seeks re-election as chairman of America's most influential Board of Education. 
Saturday, May 10th at 7:30pm, you won't want to miss this special screening of The Revisionaries followed by a Q&A with the film's director, Scott Thurman. This thought-provoking, appropriately balanced film is wide-ranging in its appeal; anyone with an interest in US politics, education, religion–and especially the intersection of the three–will certainly appreciate this film and the discussion/awareness it seeks to inspire. Unrated. 92 minutes.
Tickets are $15 when you buy in advance.  $20 at the door.   Advance tickets can be purchased by calling 574.538-2434 or before any regularly scheduled screening or Art House event between now and May 10.